St. Sophia Greek Orthodox Church

Sharing the Gospel of Christ Since 1979
The Holy Orthodox Church of Saint Sophia and Her three daughters, Faith, Hope and Love is a Community of Orthodox Christians who strive to love their God with all their hearts, souls and minds. With this, we seek to love our neighbors as ourselves. The goals of our parish are to equip its faithful stewards for the work of its ministries: for the building up of the Body of Christ. Through this we grow together in the grace, and knowledge of our Savior, Jesus Christ.
As a community serving Orthodox Christians in the Elgin/Fox Valley area, we have been Blessed with so much. By the Grace of God we enjoy a beautiful new Church. Its numerous programs are explained within this web site. The greatest sign of appreciation and thanksgiving towards the Lord, is to pass our Orthodox Faith onto our children. We must preserve, enhance, build and make secure the present and future of Christ's Holy Church.We invite all Orthodox Christians to become Stewards of Saint Sophia, and for you who are, I thank you for keeping the ministry alive.
Father Andrew's Covid-19 Video
Latest Sermons
Here To Listen To Fr. Andrew's Sermons »
Latest News
Click Here To View Church News »
Search Our Website
Please enter a search term to begin your search.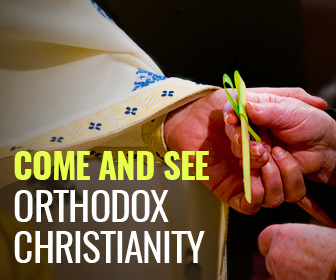 Click On The Image Below To Make A Secured Donation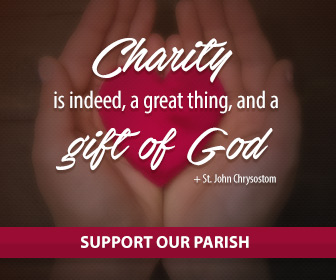 You Can Also Text Donations Via Your Smartphone To 1-847-429-3504

Upcoming Services & Events
Click Here For Full Monthly Calendar
Online Chapel
The Holy Great Martyr Demetrius the Myrrh-streamer
Weekly Bulletin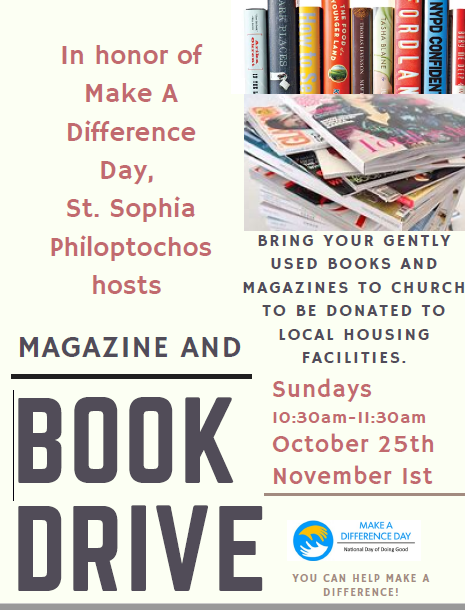 A Philoptochos member will be standing outside the church to collect your donation!
Masks Matter Project
With the onset of the Corona Virus Pandemic, the St. Sophia Philoptochos began making fabric masks for distribution in the Fox Valley Community. Our "Masks Matter Project" supplied masks to the Elgin Community Crisis Center, Lazarus House, P.A.D.S. of Elgin, South Elgin High School, teachers and staff of the Pericles Greek School of St. Sophia Greek Orthodox Church, Parishioners of St. Sophia Greek Orthodox Church and various people in need of masks. More than 550 masks were made and donated!
Thank you to all those who helped make this project a success. To our dedicated sewers who did not hesitate to ready their sewing machines and step right up ---Garifalia Bolos, Matina Caribacas, Stella Frangiadakis, Fani Kalamaras, Karen Karas, Gus Panagiotopoulos, Sophie Petratos and Demi Wians.
To our fabric and elastic cutters who sharpened their scissors and were a big help to our sewers: Jill Maria Antipas, Pam Argyris, Irene Arsoniadis, Peggy Boytor, Vasiliki Constantine, Polly Gorski, Jenny Metropulos, Janice Novick and Maria Raleigh.
To Vivian Baxter, Pat Kolodziej and Maria Sarris who ordered fabric and elastic and printed Mask Matters labels for our masks. Also, a very special thank you to the Children's Theatre of Elgin who graciously donated some of the fabric.
Our project Coordinator and delivery girl, Kathy Katrakis
---